Eat and lose weight!
Highly raw, plant-based 28 days rapid weight loss plan!
Lose weight quickly thanks to the highly raw and fruitarian diet!

Stop with ineffective diets!

Stop doing boring exercises at the gym!

Quick results, no calorie restrictions!
During the next 28 days, you will gradually, without getting hungry and without the yo-yo effect, reach your ideal weight, you will get back into shape, and improve the condition of your skin, hair, nails and in general of all your body!
Complete 28 Days Rapid Weight Loss Program!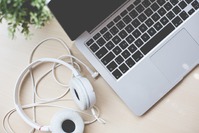 28 lessons about health, natural hygiene and healthy lifestyle.
The program is divided into four phases:

The first week you will adopt the highly raw, vegetarian diet;

The second week we will proceed with the highly raw vegan diet;

As a third step, you will feed your body with 70% raw diet that will include: raw, fresh fruits for breakfast and lunch, and raw and cooked veggies for dinner;

To finish, the fourth week, you will adopt a 100% natural, fruitarian diet.
You will receive an email every week with all the things to do: diet, fun ideas to move your body, lessons, exercises and motivation!

You will also receive my personal WhatsApp number, that you can use whenever you have a doubt or question.