Individual coaching package includes
8 personalized consultancies.
I will become your personal health & fitness coach for one month!I will help you to construct your new healthy lifestyle!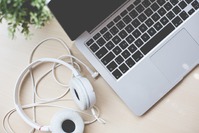 We will have two sessions per week via video call on WhatsApp, or in the real life in Sharjah, Dubai or Ajman in United Arab Emirates.
Each session will last approximately one hour.
You will lose weight immediately and without the yo-yo effect thanks to the raw, plant-based diet.
We will choose the exercise program that suits you best.
During the consultancies you will be also provide with essential information about health and wellness.
Add a holistic massage to your package!
Holistic massage is a therapeutic massage which is a hands-on therapy that affects the physical, emotional, mental and spiritual levels of the body.

The duration will be approximately 45 minutes.
Cost: 75 euro
Sharjah, United Arab Emirates.